Sam & 'Broc'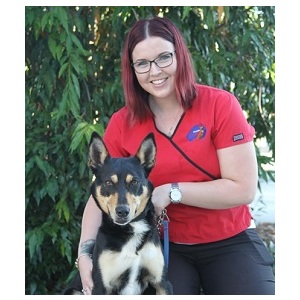 E-Commerce & Marketing Coordinator Heartgard, Black Hawk, Molly Mutt and Aussie Dog.
Sam has joined the Aussie Vet team with years of experience in marketing and a passion for animals great and small!
She is madly in love with her Australian Kelpie Broc who keeps her both entertained and busy with his high level energy and sassy attitude. Broc will never turn down a ball, a bone or a high five and enjoys hunting around for youghurt and carob drops.
There is nothing broc can't have and nothing that is too good for him. He is treated to all forms of protein from Game to Poultry and digs in to his Black Hawk Lamb and Rice dry food.
His favourite ball to herd around the back yard is the Aussie Dog Staffie Ball and he's favourite sleeping postion is on his back, legs up on his Molly Mutt Bed.