Georgia with 'Bandit' and 'Henry'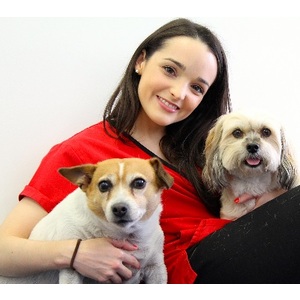 Sales & Marketing
As the daughter of a Vet, Georgia has had firsthand experience with small animal veterinary care and cattle breeding programs.

As a self-confessed animal whisperer, Georgia has a special affinity for all animals, great and small and dreams of travelling to Borneo to work with orphaned orangutans.

Her two favourite furry friends are 'Bandit' and 'Henry' who are inseparable brothers from other mothers.

'Bandit' who is going on 13 years, is famous for protecting the family against deadly brown snakes. 'Henry' a 7 year old Shih Tzu / Maltese follows her everywhere and is a permanent heartbeat at her feet.