Ingrid and 'Trevor'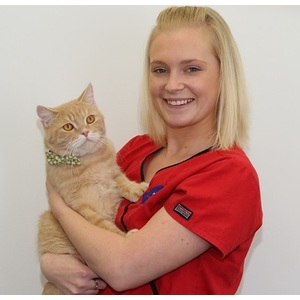 Sales & Administration Manager
With 8+ years experience in the veterinary wholesale industry there is not a product that ingrid doesn't know. A lover of all animals great and small, there is one main man that rules ingrid's heart and home - 'Trevor' / 'T Dawgg' / 'TT'.

Ingrid inhereted Trevor when the local nursing home cat accidently had kittens and little Trevor has been running a muck ever since.

He is famous for bringing girlfriends home on school night through the cat door, eyes you could get lost in and a never ending desire to 'chat'.