Malaseb Vs Mediderm
Author: Courtney Date Posted:10 August 2016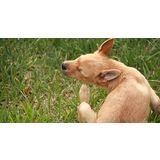 Does your pet have pesky Skin Problems? Or are you an ever faithful Malaseb user?
Here are some helpful hints for you to make an informed decision on whether Malaseb or the younger Mediderm would suit you better
Mediderm
- The active ingredient, Piroctone Olamine, is approved for use by the TGA1 in humans and APVMA2 in dogs.
- Sulphate free cleansers for a low-irritant shampoo that is gentle on a pet's skin.
- Piroctone Olamine is not scheduled and does not require irritancy safety directions for human skin, or the use of gloves and goggles for the user.
- 5 minute contact time required
- Low-irritant shampoo sulphate free technology to minimise the impact on skin barrier function.
- Ideal for long term management of recurrent skin infections.effectively treat superficial dermatitis, pyoderma and seborrhoea, control Staphylococcus intermedius and Malassezia pachydermatis, and remove scaly skin and grease without drying out of damaging skin cells.
Malaseb
Kills the micro-organisms, helping to keep the numbers of yeasts and bacteria at manageable levels.
Removes excess scale and oils, commonly produced when the skin is infected
Removes allergens such as pollens which can be caught in fur or on skin causing irritation
Parasites, such as fleas, mites and lice.
Hormonal problems
Conformational problems such as deep skin folds, making sweaty crevices.
Active ingredients are Miconazole Nitrate and Chlorhedidine Gluconate
10 Minute contact time required
Ideal for one off treatments rather than ongoing normal shampoo
Summary -
Both Mediderm and Malaseb are as effective as each other for treating clinical dermatitis and skin problems in Pets. The major differences being the active ingredient ; one natural (Mediderm), one chemical (Malaseb). Mediderm only requires 5 minutes contact time with no protection required for your hands; Malaseb requires 10 minutes contact time and will require protective gloves when applying and washing. Overall in terms of health of skin and hair condition after use Mediderm was the winner as it has a high affinity to the Keratin in hair and skin. Both these products are available through Aussie Vet Products online store and I hope this can help you make an informed decision as to what suits you and your pet best!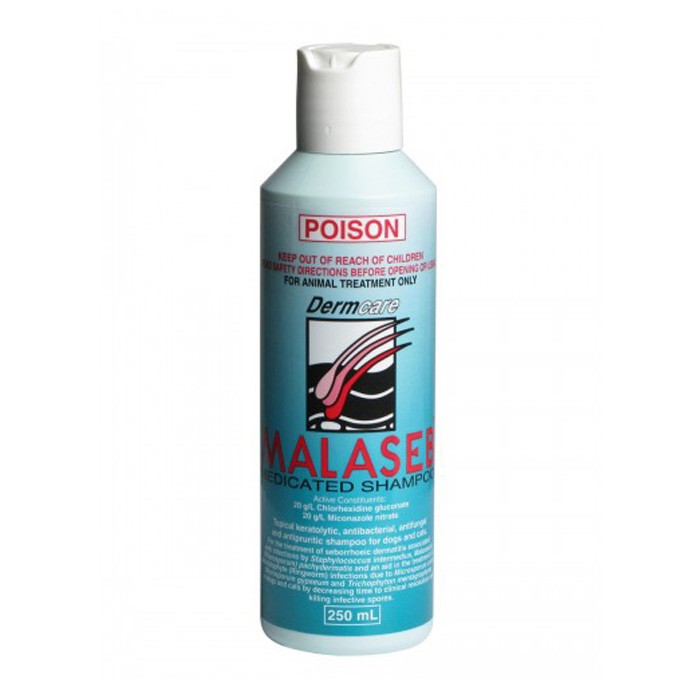 ---
Leave a comment