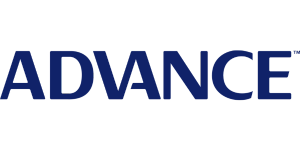 Advance Cat
Cat food powered by science: Food that Helps them Flourish
Grounded in research. Made to nourish. Served with love.
Expert pet nutrition is the foundation for a long life of good health. At ADVANCE™ we use Aussie science to understand the unique needs of pets and create tailored nutritional solutions to meet each growth and development milestone.
The ADVANCE™ wet and dry food range for kittens is scientifically formulated to help improve the health of growing cats. Bursting with fibres, minerals, proteins and natural flavours in every bowl, they'll get the start they deserve for a better life..
Proudly Australian
We're Aussie to the core, backed by the globally-renowned Waltham Pet Science Institute. Our pet food is made for the Aussie climate, with the best quality ingredients.
Evidence-based taste in every bite
We care what we put into our bodies. Our pets should too. Serve them the food that's formulated by science but made with love.
Better for pets, people and the planet
Our approach to pet wellbeing comes from local quality ingredients, the impact we create, and the one we leave behind. Powered by Aussie science and dedicated to creating a better world for pet communities, ADVANCE™ is constantly improving our working practices to reach our goals of zero net emissions by 2025.