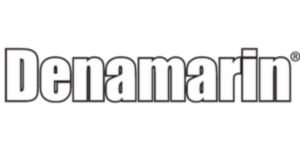 Denamarin
Why use Denamarin?
Denamarin is the #1 vet recommended liver support brand for dogs and cats*. Denamarin is sold exclusively through veterinary suppliers (vet clinics and pet pharmacies) as an adjunctive treatment for liver disease or dysfunction, such as the following:
Chronic hepatitis

Hepatic lipidosis

Cholangiohepatitis

Paracetamol toxicity

Corticosteroid use (Note: does not prevent corticosteroid-induced hepatic vacuolar change)

Other acute or chronic hepatopathies, including hepatotoxins and neoplasia.
Denamarin is a high-level support for the liver with market-leading bioavailability and excellent stability. Denamarin is the #1 vet-recommended liver support brand for dogs and cats*. It is recommended by veterinarians to provide anti-oxidant support for those pets with impaired liver function, liver disease, and to aid liver detoxification mechanisms. Denamarin has replaced Denosyl in Australia.
The patented formula in Denamarin combines the benefits of S-Adenosylmethionine (SAMe) and Silybin in one tablet when maximum liver support is needed.
The specific silybin used in Denamarin has been shown to provide better bioavailability in dogs and cats compared to the standardized milk thistle commonly available in health food stores and over-the-counter in pharmacies.

Provides comprehensive liver support with two active ingredients SAMe and Silybin.

Has been shown to protect against negative effects on the liver caused by some medications.

Has been shown to enhance levels of glutathione for better detoxification.

Has been shown to protect liver cells from toxins and death, as well as stimulate cell regeneration.

Silybin A+B acts as an antioxidant, helping protect against reactive oxygen compounds and oxidative stress.

Proprietary protective coating to ensure excellent stability and bioavailability.

Proven wide safety margins, high-quality assurance, guaranteed by the manufacturer to meet label claims.