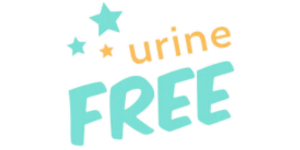 Urine Free
Since urineFREE was launched, we have proudly become Australia's leading urine stain & odour remover with thousands of happy Australian customers.
All-in-one product that works
Unlike other products only masking the smell with fragrances or surface cleaning agents, urineFREE contains a bacteria that eats up the main culprit: the uric acid crystals.
urineFREE is a powerful urine stain AND smell remover. It works on all types of urine, whether pet or human — guaranteed to work or your money back! Our product is 20% more concentrated than other products, and contains a bacteria that eats up the uric acid crystals, which are the main culprit when it comes to urine smells and stains.
It lasts.
Because urineFREE actually removes the uric acid crystals instead of masking them, you won't need to reapply it to maintain results (unless new stains have happened).
It's safe:- Non-toxic & Eco
We are a conscious business because we care. We care about the environment and your health, so our products are non-toxic and safe to use around your family and pets. They are also eco-friendly, septic tank safe, and won't hurt the planet. Because we also care about our animal friends, our products are vegan and cruelty free.
Less waste
We are committed to lowering our impact on the planet and reducing our plastic consumption. We offer savings on refill and larger containers, and a fully recyclable packaging, and we intend to keep improving.
Made in Australia
Support a local business! All our products are Australian made in our Melbourne warehouse by our small and very skilled team, with a few imported but mostly local ingredients. We are family owned and run business.
No allergens
Our products are non-toxic and eco-friendly. They have no allergy warnings so they're ideal for allergy sufferers.