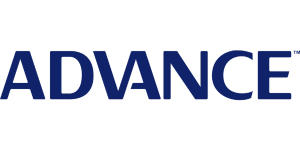 Advance Dog
Science-Based Nutrition that's Better for Pets and the Planet
Where Science meets Sustenance
Fueled by Aussie Science
ADVANCE™ pet food is scientifically formulated to nourish and protect your pet, no matter what life throws at them.
Tailored to your Pet's Wellbeing
Tempting even the fussiest eaters, each bowl is bursting with high-quality ingredients and nutrient-rich flavours.
Made for every stage of life
From kittens and pups to fully-grown friends, ADVANCE™ pet food is made for all walks of life
Premium Pet Food, for a Healthier Life
As a homegrown leader in pet wellness, we've got their health and well-being down to a science.