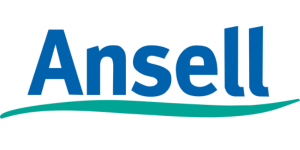 Ansell
Ansell Earth represents our products that offer environmental benefits throughout their life cycle.
Manufacturing
Running on 92% green electricity

Certified by Intertek for diverting >99% of waste from landfill

With accredited Environmental Management System
Description
Optimized skin hydration: These powder-free latex under gloves feature an odorless, water-based skin moisturizer containing glycerol and dimethicone* to help retain moisture and rehydrate skin throughout the duration of use
Added safety: When contrasted with a cream or white-colored outer glove, these green under gloves offer quick and easy breach detection for glove wearer's added protection
Effortless donning and doffing: The internal polymer coating of the GAMMEX® Latex Underglove helps to facilitate effortless dry and damp hand donning, whether it be the first don or during intra-operative changes
Elevated comfort: The GAMMEX® Latex Underglove is sterile and made using proprietary anatomic-shaped formers and a soft formulation for ergonomic fit and comfort to help minimize hand fatigue during rigorous procedures
*built-in moisturizing agents
Caution: Safe use of these gloves by latex-sensitized individuals has not been established. This product contains natural rubber latex, which may cause allergic reactions.
RECOMMENDED FOR
All surgeries, especially high risk procedures in orthopaedics, trauma, and cardiac

Damp donning

Easy identification of a glove breach

Use as an underglove when double gloving