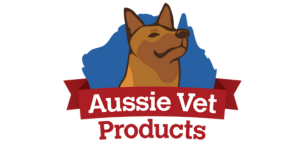 Aussie Vet Products
Aussie Vet Products is a trusted trademark and one stop store for all your vet and pet needs. Proudly Australian owned, based in Brisbane, we have been operating for more than a decade with a high reputation with pet families and animal lovers. Our motto is to bring the top branded vet & pet products at the most affordable prices to our customers across Australia.
Aussie Vet Products offers a large range and variety of products in the category of pet food, over the counter animal pharmaceuticals, grooming supplies, wild life supplies etc. We currently carry over 3000+ branded products for Dogs, Cats, Horses, Farm Animals and Wildlife.
Guaranteed Savings

Trusted Brands

Quick service
100% Australian owned and operated with a local customer care team!
Our team comprises of a registered Veterinarian consultant, marketing and sales staff, warehousing and logistics specialists/partners and E-Commerce professionals. Together, we bring to you an unparalleled service of comfortable shopping for all your pet and vet needs at a simple click.
The team at Aussie Vet Products has served thousands of pet families and have been committed to quality customer service. We have successfully fulfilled large volume of orders over the years building trust and partnership with individual pet owners, business owners, Government and animal rescue groups.
We are agile and lean in our business structure and always open to discussing new business partnerships to enhance our services.