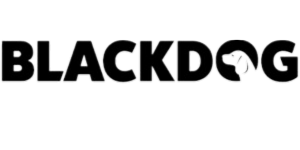 Blackdog
The Black Dog Legacy
Out of one sailing captain's love for the sea, his island home, and of course, his dog, the black dog brand was born.
For many men, there is something especially alluring about a sailboat and the sea. It is the bond between a man, a boat, and nature - a dream of stepping back to a simpler time. Captain Robert Douglas had that dream. In February 1964 his boat, christened the Shenandoah, sailed a course for Martha's Vineyard. A Black Lab-Boxer mix, named "Black Dog" after a Treasure Island character, would come aboard in 1967. The dog, Captain, and boat would be nearly inseparable. One cold day in 1969, over a bitter cup of coffee and a dry, packaged, store-bought donut, the Captain's dream included a place where Vineyards and visitors could enjoy a good cup of chowder and friendly conversation year-round. That dream began as a sketch on a napkin. In 1971, the doors to The Black Dog Tavern opened. Everyone said that the chowder was just right and there wasn't an empty seat in the house. In the corner by the fireplace, the Captain and his dog watched with satisfaction. The food was great and the fire warmed the room with a glow that only a fireplace can impart. The legacy had begun.
Years later, the Black Dog logo has become famous all over the world. The Black Dog has come to stand for the highest quality from baked goods & freshly prepared meals to apparel & gifts for the home. Out of one sailing Captain's love for the seas, his island home, and of course, his dog, The Black Dog Brand was born.