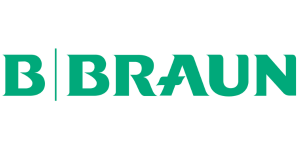 Braun
B. Braun Vet Care GmbH: System partner in veterinary medicine
B. Braun Vet Care Germany – for veterinarians, for veterinary assistants and for the animal.
The health as well as the satisfaction of pet owners, of veterinarians and of the staff in the animal clinic is very important for us.
B. Braun and Aesculap, based in Germany, have been a synonym for high-quality medical and pharmaceutical products since more than 175 years.
Our focus areas for veterinary medicince are: Disinfection and Hygiene, Emergency Medicine and Oncology, Infusion Therapy, Minimally Invasive Surgery, Neurosurgery, Open Surgery, Orthopedics and Fracture Treatment, Pain Therapy, Wound Closure and Wound Therapy.
Product developments and innovations go align with our promise "Sharing Expertise". We develop effective solutions for the complete clinical processes in veterinary medicine and in the veterinary clinic together with our customers, users and partners.