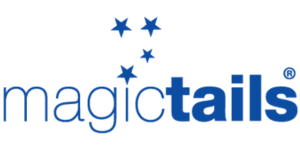 Magictails
Magictails® was created in 2009 in Brisbane, Australia to provide range of products for professional use in Equestrian, Dog Grooming and Animal Showing.
They aim to develop high quality cosmetic grade products that are economical to use, long lasting with high performance.
The Magictails range is designed to make grooming easy, save time and end up with that professional look, whether it is for a show or just part of your grooming routine
All products are manufactured using only the best cosmetic grade ingredients and formulated by one of Australia's leading cosmetic chemists. Magictails® products are required to be as natural and environmentally friendly as possible but, must also perform to the highest standards.
All products are trialled and tested by Professionals and Master Groomers in the Horse and Pet Industry during development.
Magictails® products are manufactured in their own ISO 9001 accredited facility giving them total control of the manufacturing and quality control process.
Products are committed to pioneering new standards for product performance.