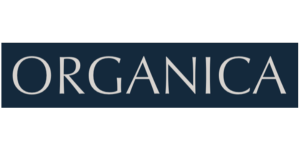 Organica
We're as aussie as it gets
What's more Aussie than spotting a good idea and having a crack? Our founder Todd got thinking about the health supplements he was taking and had a brainwave — if they were doing so much good for him, surely they'd be good for his best buddy Tank too?
Tank was diagnosed with spina bifida at the age of 7 after suddenly losing the use of his back legs. Numerous Vet Specialists at Animal Hospitals advised that the only option for Tank would be surgery on his spine.In an effort for Tank to avoid surgery, Todd began researching the benefits of natural and organic supplements and started trialling them on Tank with immediate success. With daily supplements added to Tank's meals, he was back to running and chasing his baby sister Scout around the house – like he always had.
After realising that the human grade natural and organic products did not exist in the pet market Todd sought out specialist advice from Vet Nutritionists and Conservation scientists to develop specific supplements tailored to the needs of all doggo buddies.
Fast forward a bit and Todd's brainwave is now the first all-Aussie, all-natural, certified organic range of supplements and treats for Tank and all the other good dogs out there — your best buddy included.