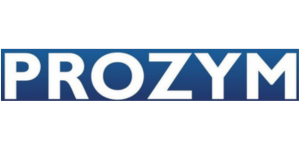 Prozym
Description: Prozym Solution
Boosting pet's dental protection has never been easier

Simply add daily to drinking water

Fights bad breath and prevents dental disease

Suitable for cats and dogs
Bad breath is one of the first signs of dental disease in cats and dogs. 80% of dogs and 70% of cats at 3 years of age have periodontal disease. Bacteria from the mouth can spread to the heart, liver and kidneys. Periodontal disease can reduce life expectance in dogs by up to 3 years.
Biofilm is the first stage in the development of periodontal disease. Prozym products contain an exclusive active ingredient which is scientifically proven to reduce biofilm by up to 70%.
Early intervention can prevent more serious problems such as periodontal disease. Prozym fights bad breath, so pets are kissably clean.