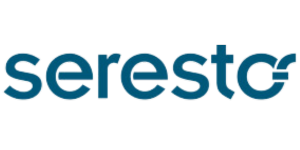 Seresto
Seresto™ flea and tick collar
Odourless, water-resistant & easy to apply, Seresto is a convenient way to protect against fleas & ticks.
Seresto™ for long-lasting protection
Why Seresto Flea And Tick Control Collar For Dogs?
Effective for 8 months against fleas

Effective for 8 months against ticks, including the deadly paralysis tick

Kills and repels ticks

Water-resistant*

Odour-free
How does it work?
Seresto collar contains unique combination of imidacloprid and flumethrin. The active ingredients spread from where the collar contacts the skin, over the entire skin surface of your dog. Imidacloprid kills fleas and flumethrin kills ticks. The mode of action does not require fleas or ticks to bite and ingest the chemical. Hence, the dog is protected against flea bites. Existing ticks need to be removed as they cannot be killed immediately after collar application. Seresto is especially designed with a safety-closure mechanism for dog's safety.