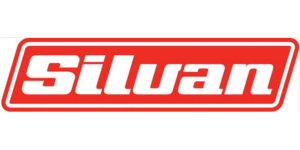 Silvan Selecta
Cats, Dogs, Chickens Easily Contained With Selecta Multi-Purpose Pet Enclosure
A multi panel pet enclosure that can be assembled and secured in a variety of shapes and sizes is the latest addition to the Selecta merchandise range from Silvan Australia.

With a durable powder coated hammertone finish the Selecta Multi-Purpose Pet Enclosure comprises eight steel framed and wire mesh panels measuring 770mm in width by 800mm in height.

One of the eight panels is an integrated door with a latch assembly.

Manufactured with a strong rectangular hollow steel frame the panels simply lock together with a pin that will protrude into the ground to provide a permanent fixing in place.

The eight panels can be installed in a variety of configurations or simply as a 2400mm long by 800mm wide design that is ideal for containing a small dog, cat, chickens or similar pet or animal with the benefit of safe and secure exposure to outdoor or backyard conditions and with a grassed surface underfoot.

Easily stored or transported the Selecta Multi-Purpose Pet Enclosure can be readily relocated so that the animal has regular exposure to a new ground surface or location.