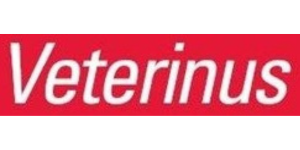 Veterinus
Derma GeL® remains unique and ahead of the rest in terms of extensive scientific research performed on 3-dimensional reconstructed skin models in order to assess its efficacy, the transcutaneous passage of pharmaceutical molecules, the cell viability rate, the absence of irritant/sensitizing effect on epithelial cells as well as the absence of mutagenicity and cytogenotoxicity, ensuring hair regrowth in the original color.
Maintains a moist wound environment to prevent scab formation.

Allows epithelial cells to migrate across the wound, multiply exponantially and enhance healing.

Encourages wounds to heal from the sides as well as the bottom; increasing wound contraction rate.

Allows for production of new epithelial cells that minimizes scarring and avoids hair discoloration.

Does not harm the wound.

Does not contain any mutagenic agents or steroids.

Provides thermal insulation and a bacterial barrier (no bandage needed).

Decreases pain and helps to lower inflammation.

Speeds up the healing process.