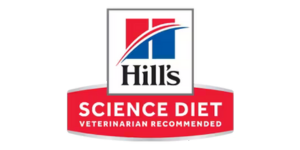 Hills Science Diet - Cat
Making Healthy Taste This Good. Science did that.
Everyday nutrition for every stage of your cat's life
The right food can make a huge difference in your cat's overall health and happiness. Hill's Science Diet provides science-led nutrition for cats of every age and a variety of unique needs.
Lifestage Cat Foods
As cats age, their nutrition needs change. Science Diet lifestage foods are specifically designed to offer cats the benefits that matter most for their age.
Kitten (up to 1 year old) - Supports healthy brain development

Adult cats age 1-6 - Helps maintain strong, lean muscles and ideal body condition

Adult cats age 7+ - Supports energy levels, and a healthy heart and kidneys

Adult 11+ - Supports eye, heart, kidney and joint health
Weight Management Cat Foods
Science Diet Perfect Weight
Over 70% of pets lost weight within 10 weeks.
Supports lean muscle

For healthy weight maintenance and long-lasting weight support
Science Diet Light
For less active cats requiring a low calorie food to maintain a healthy weight and lifestyle.
Digestive Health Cat Foods
Digestive issues can make any day uncomfortable. These Science Diet foods support gentle, healthy digestion.
Science Diet Sensitive Stomach & Skin
Prebiotic fiber to fuel beneficial gut bacteria and support a balanced microbiome

High digestibility for optimal nutrient absorption and easier stool pickup
URINARY HEALTH & HAIRBALL CAT FOODS
Science Diet Urinary Hairball Control.
Maintains whole urinary system health from kidneys to bladder

Natural fiber comfortably reduces hairballs
Science Diet Hairball Control
Nutrition to help avoid hairball formation for cats
No Corn, Wheat or Soy Cat Foods
The biology-based nutrition of Science Diet in recipes with no corn, wheat or soy.
Supports a healthy immune system, lean muscles and a beautiful coat

Formulated with ingredients to support heart health
Other Needs
Science Diet Oral Care - Clinically proven kibble technology to reduce plaque and tartar buildup
Science Diet Indoor Cat - Supports digestive health to make litter box cleanup easy
Science Diet Multiple Benefit - One food for households with multiple cats