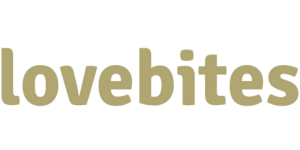 Lovebites
Lovebites are a veterinary-formulated range of functional chews and meal toppers designed to assist in the relief of common health issues in dogs.
Our range assists with joint health, dental health, stress & anxiety and wellbeing.
The Lovebites range consists of functional chews and meal toppers to help provide relief to common health problems seen in dogs and cats. Our products are easy to use, affordable and highly palatable.
We currently offer Joint Health, Stress & Anxiety Relief, Dental Care and Daily Wellbeing - with more products in formulation!
Our treats are lovingly formulated with human-grade ingredients to strict manufacturing standards right here in Australia. All of the ingredients used in Lovebites products have been extensively researched in order to provide the correct, effective dosage of active ingredients and high quality, natural and delicious palletiser ingredients, that are non-GMO to ensure that your pet not only enjoys the taste but benefits from the active ingredients to see a real difference.
Improving the health of your pets has never been easier!