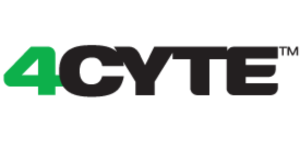 4Cyte
4cyte for dogs!
Unleash the joy of movement with a scientifically proven treatment
4CYTE™ for Dogs was created so your dogs can sprint, jump, dig, play, and work by your side without limitations or reservations.
Our treatments include Epiitalis®, a scientifically proven and vet endorsed ingredient that helps support, protect, maintain, and restore healthy joints so your loyal companions can move freely and enjoy life. We've spent years researching and developing this scientifically proven treatment and we're proud to be the best-selling product that is trusted by experts in the field.
This treatment targets the underlying causes via the pathological pathways associated with acute joint injury or osteoarthritis, rather than just addressing the symptoms. 4CYTE™ has also been scientifically proven to be as effective as an NSAID at treating symptoms of osteoarthritis including pain and inflammation.
4cyte for Horses!
A world-exclusive formulation, backed by 20 years of science
4CYTE™ for Horses is a breakthrough in equine joint health. This range of scientifically proven treatments, which contain Epiitalis®, helps protect, maintain, and promote healthy joints in horses of all ages and stages of life. Through ongoing research and a deep understanding of equine science, our innovative treatments have been developed to address the unique needs of your horses.
Safe, effective, and reliable, 4CYTE™ for Horses is here to support your horse's optimal performance, mobility, and overall well being. With 4CYTE™, you can rest assured that you are providing your horses with the utmost care and safeguarding their joints, whilst enabling them to perform at their peak and remain sound.