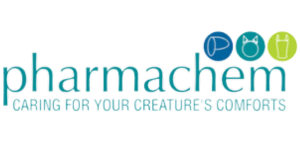 Pharmachem
About Pharamchem
Pharmachem first established in 1973 by the Boston family to meet the demands of the Australian market for animal health care products. They focussed on developing effective and affordable products that meet the needs of both the animals and their owners.
In 1986, Gray Boston (after completeing a Bachelor of Commerce degree) took over the business and now owns and manages the direction and success of Pharmachem.
Gray and the Pharmachem team continue to be passionate about producing high quality products and we work closely with our business partners and governing bodies to ensure our products are of the highest standards.
Pharmachem's products are registered and approved for sale with the Australian Pesticides and Veterinary Medicines Authority (APVMA). Plus the Therapeutic Goods Administration TGA).